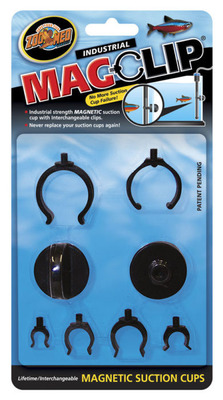 Item # ZM256
Description:
No more suction cup failure
Features
Industrial Strength magnetic suction cup with interchangeable clips.
Never replace your suction cups again!
Includes 6 assorted sizes of nylon clips to hold all types of aquarium accessories like canister filter outlet tubes, aquarium heaters, filter intake tubes, filter spray bars, airline tubing, etc.
AU$20.95
Copyright (c) 2021 The Aquarium Shop All rights reserved.