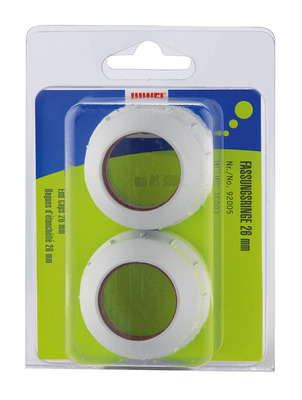 Item # JWL89
Description:
2 pieces. Spare part for juwel aquariums (92005) *** ON SPECIAL DISCOUNTED TO CLEAR ***
Features
JUWEL fitting rings guarantee that your JUWEL lights are 100% waterproof.
They are specially built for use in aquariums and VDE-certified for this purpose.
Although high-quality materials are used, JUWEL fitting rings will suffer natural wear and tear over time. For this reason, we recommend that you change your fitting rings every time you change your fluorescent tubes.
Size:  3.5 x 3.5 x 3.1 cm
AU$9.95 (Was AU$16.40 you save AU$6.45)
Copyright (c) 2023 The Aquarium Shop All rights reserved.