Item # QHU157
Description:
Single inlet Air Curtain with 7 LED light modes
Features
Underwater LED with multiple Light Modes.
7 different light colours.
Multiple display modes.
Energy saving, safe and non-toxic.
Bubble and light display in one unit.
Requires an air pump to operate bubbler.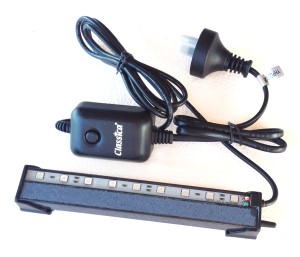 AU$36.65
Earn 366 points with this purchase
Copyright (c) 2019 The Aquarium Shop All rights reserved.