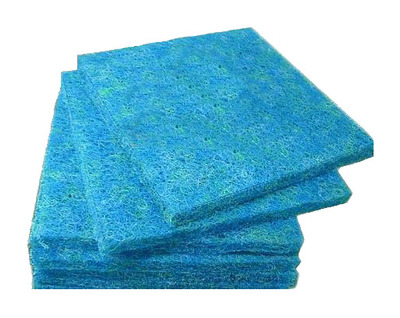 Item # XY-JAP-1
Description:
50x50x4cm sheet - 1 piece
Features
A grade Jap Mat, durable and long lasting
A stiff or rigid mat that can't be folded but can be cut to size and is easily cleaned
Can be used for both mechanical and biological filtration.
Ideal for Koi and Goldfish pond filters and other large filtration systems
AU$27.25

Koi Matting Blue
2000 x 1000 x 40mm - 1 piece *** PRICE IS FOR LOCAL PICKUP GOLD COAST QLD. DELIVERY TO BRISBANE/GOLD COAST REGION CONTACT US FOR A QUOTE ***
Copyright (c) 2023 The Aquarium Shop All rights reserved.