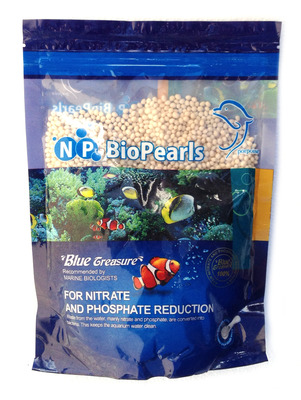 Item # BT-HZY028
Description:
For Nitrate NO3 and Phosphate PO4 Reduction
Manufacturer:
Blue Treasure
Features
NP Bio Pearls are pelletized 100% biodegradable polymers which convert aquarium waste into bacteria.
Suitable for use in fluidized bed filters or mini canister filters.
Bio Pearls promote the growth of aerobic bacteria which consumes nitrates and phosphates.
The use of Bio Pearls requires a protein skimmer to used to export the bacteria and nutrients.
The use of UV or ozone is not recommended with Bio Pearls as it will negatively affect the recruitment of bacteria.
Includes free plastic measuring spoon.
AU$33.30 (Was AU$49.95 you save AU$16.65)
Copyright (c) 2021 The Aquarium Shop All rights reserved.