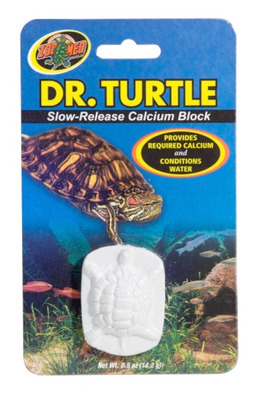 Item # ZM297
Description:
Provides required calcium and conditions water (MD-11)
Manufacturer:
Hagen
Features
Dr. Turtle is a slow-release calcium block that conditions water while providing a calcium supplement to promote healthy shell growth for aquatic turtles.
To use, simply place the Dr. TurtleŽ Block in your turtles water supply.
Made in the USA
AU$4.85
Copyright (c) 2021 The Aquarium Shop All rights reserved.