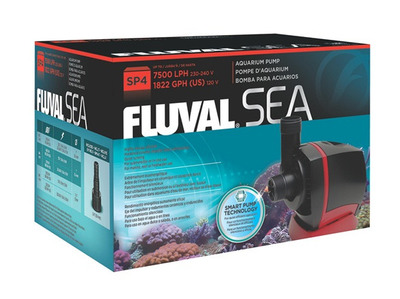 Item # SEA41
Description:
2 year warranty fresh or saltwater (14337) *** ON SPECIAL ***
Features
Fluval Sea SP4 Sump Pump delivers powerful performance to ensure outstanding water flow for sump-equipped marine systems. This high-quality, energy-efficient, magnetically-driven pump can be plumbed in or out of a sump. Rugged and certified for marine use, this robust pump features a wear-resistant impeller that delivers.
Key Features
Can use submersible or non submersible
Powerful flow rate and head height delivery
Low-heat transfer to energy consumption
Designed with threaded fittings compatible with N/A and Euro fittings
Includes barbed hose fittings
Very quiet running
For submersible or dry use
Wear-resistant impeller shaft and bearings
Operates at relatively cool temperature to avoid affecting the water temperature of the tank, whether running internally or externally
No exposed metal components
Electrically certified for Marine use
Input/Output Dia: 25mm (1 inch)
Barbed Connection: 25mm (1 inch)
Thread Sizes: 25mm (1 inch) NPT/GAS
Watts: 90 watts
Hmax: 3.3m
Size: 11.43 x 19.05 x 19.05 cm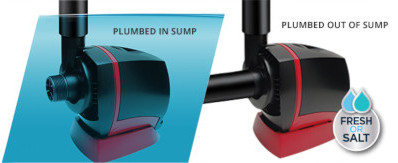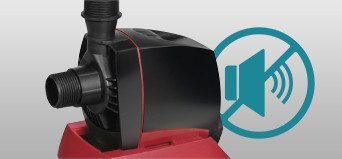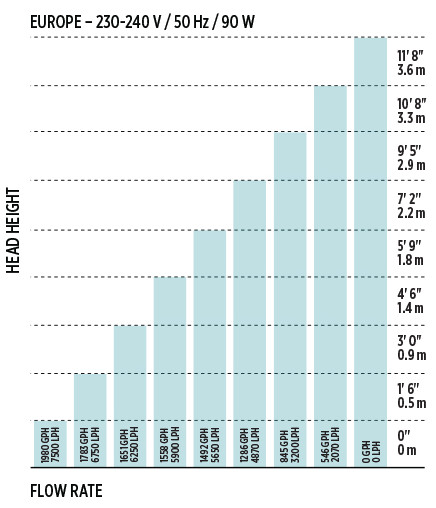 AU$230.00 (Was AU$349.95 you save AU$119.95)

Fluval Sea Sump Pump SP2 up to 3600L/h
2 year warranty fresh or saltwater (14335)

Fluval Sea Sump Pump SP6 up to 12300L/h
2 year warranty fresh or saltwater (14339)
Copyright (c) 2022 The Aquarium Shop All rights reserved.