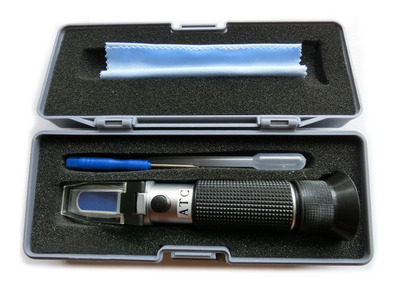 Item # TS-SR-ATC
Description:
with Automatic Temperature Compensation (ATC)
Features
Correct salinity is crucial for the survival and health of your fish and corals.
A Refractometer is a must have for all marine hobbyists.
This high quality refractometer is extremely accurate and easy to use and calibrate.
Calibration is simply done with a few drops of distilled water.
This model also features ATC (automatic temperature compensation).
Range from 0-100 ppt and 1.000 to 1.070 specific gravity
Includes:
Carry case
Pipette
Calibration Screw Driver
AU$44.40
Copyright (c) 2021 The Aquarium Shop All rights reserved.