Fish Food /
Vitalis Aquatic Nutrition Anemone 4mm Pellet 50g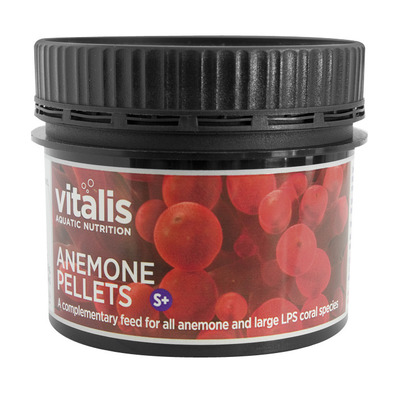 Item # 100200
Description:
A complementary feed for all anemone and large LPS coral species
Features
Developed to suit the passive feeding mechanisms of carnivorous anemones.
These pellets mimic the larger particles of food or whole fish that would be captured by the stinging tentacles in the reef environment.
They can be broken down for smaller anemones or fed whole to larger anemones.
Specifications
Features and Benefits
- Unique soft sinking pellet formulation
- Natural ingredients
- Less waste - improved water quality
- Sustainably sourced ingredients
Composition
Fish and Fish Derivatives, Derivatives of Vegetable Origin, Molluscs and Crustaceans, Oils and Fats, Minerals.
Analytical Constituents - Protein 51.6%, Moisture 20.7%, Inorganic Matter 17.9%, Fat Content 10.5%.
Technological Additives: Antioxidants, preservatives. Nutritional additives: Vitamin A 15,000IU/kg, Vitamin D3 2,000IU/kg, Vitamin E 200mg/kg, Zinc sulphate monohydrate 208mg/kg, Manganous sulphate monohydrate 131mg/kg, Ferrous sulphate monohydrate 28.7mg/kg, Calcium iodate anhydrous 12.4mg/kg.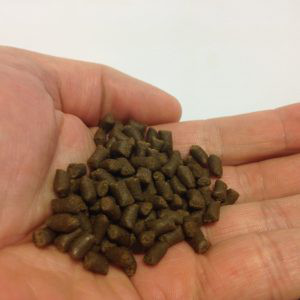 AU$29.40
AU$4.95
Was AU$31.55
Saving AU$26.60

Out of stock

Vitalis Aquatic Nutrition SPS Coral Food 40g
A complementary feed for small polyp stony corals *** ON SPECIAL BEST BEFORE 02/20 ***
AU$28.15
Was AU$31.55
Saving AU$3.40


Vitalis Aquatic Nutrition Soft Coral Food 40g
A complementary feed for all soft coral and filter feeding species
AU$29.40
Was AU$31.55
Saving AU$2.15


Vitalis Aquatic Nutrition LPS Coral Food 1.5mm pellet 50g
A complementary feed for largel polyp stony corals
Copyright (c) 2020 The Aquarium Shop All rights reserved.