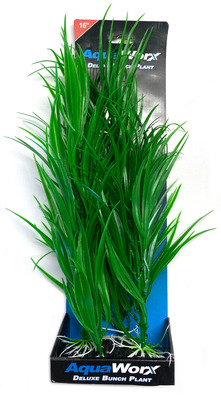 Item # AX123c
Description:
Artificial Aquarium Plant
Manufacturer:
AquaWorx
Features
AquaWorx deluxe bunch plants.
Breathe life and vibrancy into your aquarium setting.
Available in a wide variety of live plant styles.
Plant singularly or in groups for lush aquascaping.
Smaller plants are ideal for foreground highlights.
Press base into the substrate until it is firmly set.
Made in China
Distributed by AquaWorx
AU$17.25
Earn 172 points with this purchase
Copyright (c) 2021 The Aquarium Shop All rights reserved.