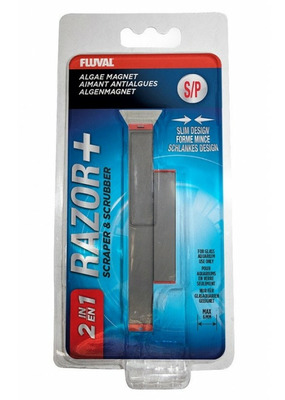 Item # FAM01
Description:
Fish Tank Cleaner (11083)
Features
Go from scraper to scrubber in one simple snap with the Fluval Razor+ 2-in-1 Algae Magnet. It is a 2-in-1 design that allows the user to change from scraping to scrubbing mode in one simple flip.
Non-abrasive scrubber is effective on algae, yet gentle on aquarium glass
316 Stainless Steel replaceable blade scrapes without scratching for hard to remove algae (replacement blade item# 11085)
Long and thing design easily slips between and behind coral and rocks
Rounded scrubber surface suitable for flat or curved aquariums
Anti-friction pads smoothly glide the scraper over the glass
Long scrubber / Short handle ideal for corralling bubble accumulation at the top of the Fluval Edge aquarium
For use in freshwater and saltwater aquariums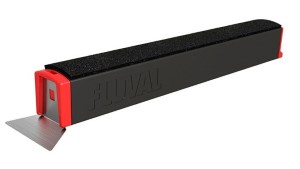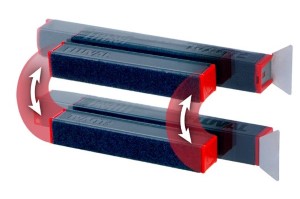 AU$28.00
Copyright (c) 2021 The Aquarium Shop All rights reserved.