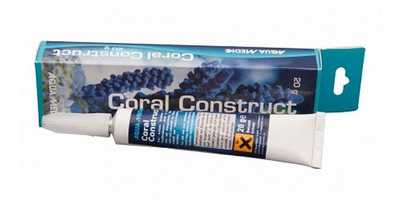 Item # AM42070
Description:
Under water glue for securing coral and rocks *** ON SPECIAL ***
Features
Coral Construct is the solution for many construction problems in fresh- and seawater aquaria.
Stones and other materials can be fixed safely.
Many invertebrates are imported on very little pieces of rock and can not be integrated easily into the artificial reef or the live rock.
Broken pieces of hard corals get lost in the aquarium when they cannot be fixed.
These problems are solved with Coral Construct quickly and safely.
The cyanoacrylate glue is non-toxic and can be safely used under water and sets quickly.
AU$28.95 (Was AU$39.95 you save AU$11.00)
Copyright (c) 2023 The Aquarium Shop All rights reserved.