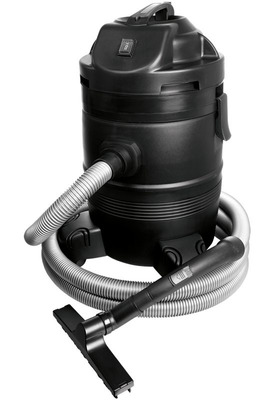 Item # 03OV224
Description:
With large 35L canister capacity (PV-350L)
Features
The PondMAX PV350 Pond Vacuum is an ideal tool for general maintenance on your pond or waterfeature.
With the PV350 you can remove the sludge from a pond (up to 1.3m in depth) without having to pump water out of the pond, or evacuate the pond dwellers and without irritation from the pungent smell of ammonia.
Ideal for every pond keeper
2 year guarantee
Robust Heavy Duty plastic
Recommended to use every 4 - 6 weeks to prevent major sludge build up
Extendable wand handle made up of four 50cm sections with a total length of 2.0m
Two Nozzles including three nozzles for particles 1 -10mm
The PV350 has 2 modes; one is a manual on or off and the other is an auto mode which automatically turns off after 50 seconds of vacuuming to allow the water to drain from the canister for 50 seconds before starting up again.
Can remove dirt particles up to 10 mm in size, algae, sludge, and dead vegetation from the pond by way of suction. It takes about 1 to 2 minutes to fill depending on the sludge consistency and the setting of the hose inlet adjustment. The 35 litre tank features a unique automatic sludge draining system.
The sludge is drawn through one of the four suction nozzles into the container. Once the container is full, the vacuum automatically switches off and a special valve at the end of the 1.5 m long discharge hose opens to release the sludge and water taking approximately 30 seconds. When the tank is completely drained the vacuum must be switched on again so that the cleaning cycle can be repeated.
The discharged sludge and water can be used on garden beds as fertilizer. Coarse debris can be collected in the special mesh bag at the end of the discharge hose, or released on to the garden.
As a guide, a pond 3m x 2m pond should take about 30 minutes to vacuum provided there are not too many obstructions.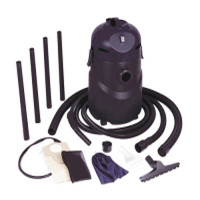 AU$325.00
(Bulky Item)
Earn 3250 points with this purchase

PondMAX Pro Pond Vacuum
Complete with an aluminium extendable handle and 3m of anti-kink discharge pipe
Copyright (c) 2020 The Aquarium Shop All rights reserved.