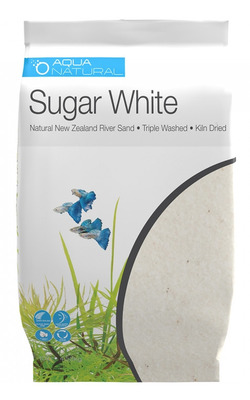 Item # GPS-SS/5
Description:
Super White Aquarium Substrate. Size 1mm
Features
The perfect choice for any aquarium.
Natural New Zealand river gravel.
Sourced from the glacial rivers of NZ.
Size graded to perfection.
Triple washed.
Kiln dried.
Non toxic to fish or plants.
Very clean substrate no dust.
Can be used in aquariums, gardening, landscaping or decoration.
Rinse throughly before use.
AU$24.95
Earn 250 points with this purchase
Copyright (c) 2020 The Aquarium Shop All rights reserved.