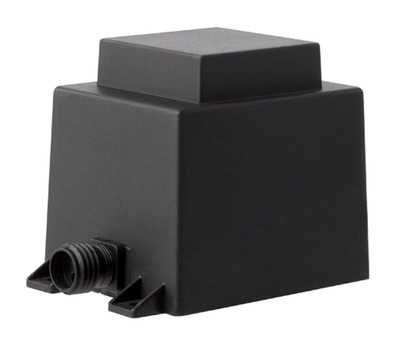 Item # 04ST018
Description:
33Watt Max Load
Features
The PondMAX transformers have been manufactured with advanced technology to provide you with the best power source for your water garden products. These outdoor rated transformers come with screw together weatherproof connectors that eliminate any tedious wiring. Output voltage and power shown in Volt Amps (VA)= equivalent to watts.
Outdoor rated
Easy to use screw connections
Suitable for most 12V equipment
Specifications:
Which Transformer to use?
As a general rule, it is recommended to use a transformer with a supply of 50% more watts (VA) than the total amount being used by the lights. If you connect more lights, then you need a more powerful transformer.
For example: If you place three PondMAX 3 LED Multi-Colour Lights together, at 5.8W each this equals 17.4W total. The transformer with a 30VA (30W) supply will be compatible at just under 50% more watts.
AU$58.25

PondMAX 12V BI-PIN Outdoor Transformer 20.4VA 1700mA
13Watt Max Load
PondMAX 12V BI-PIN Outdoor Transformer 30VA 2000mA
20Watt Max Load

PondMAX 12V Outdoor Transformer 150VA 10000mA
100Watt Max Load
Copyright (c) 2021 The Aquarium Shop All rights reserved.