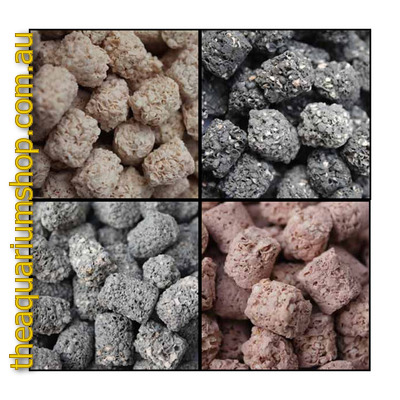 Item # AZ16129
Description:
4 kinds of ions media
Manufacturer:
AZOO
Features
Suitable for freshwater and saltwater aquariums
This product is a 4-in-1 filtration media containing azoo silver ion active filter, azoo far infrared rays active filter, azoo anion active filter, azoo calcium and magnesium ion active filter
Surface area of 1700m2 per litre
400 times effective surface and decomposition rate than normal bio-filter ring
Easily detached bio-membrane improves metabolism of beneficial bacteria
Recyclable for plant soil use
Azoo Silver ion active filter
Silver ions are proven to inhibit bacterial action
Harmless to fish and plant life
Does not indue resistance in pathogens
Azoo far infrared rays active filter
Decreases the size of water molecules
Promotes well being and good metabolism in fish
Supports good body colour and long-life of fish
IR radiation rate: up to 85%
Azoo anion active filter
Detoxifies free radicals, promoting good fish metabolism. Mineral anion radiation effects rach 6500-7500 ea/ml
Neutralizes suspended solids and other factor conducive to pathogens, providing clarrified water
Azoo calcium and magnesium ion active filter
Releases important ions such as Ca, Mg, B, Zn, Li and Al as supplement of nutrients.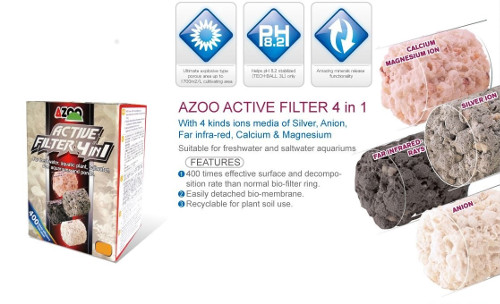 AU$83.65
Earn 836 points with this purchase
Copyright (c) 2020 The Aquarium Shop All rights reserved.