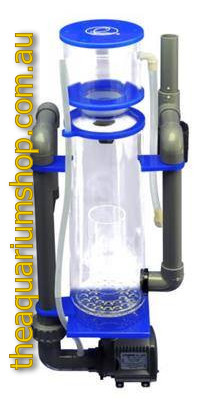 Item # ESH02
Description:
Suitable for tanks between 300 - 400 litres
Manufacturer:
Eshopps
Features
Needle-wheel Impeller
Removable Collection Cup
Bubble Plate
Slant neck
Drain Outlet from Collection Cup
The Hang-on Protein Skimmers are easy-to-install hobby level hang-on skimmer for marine aquariums. Hang-on protein skimmer model allows for convenient installation and are designed with simplicity in mind to satisfy the skimming needs of aquarists. Similar to the In-Sump Protein Skimmers as it also includes the silent-running Italian Sicce pump. It is made of quality acrylic-construction and is perfect for people with small tanks.
Specifications:
4" diameter x 23" high
SE- 200 pump
Tank Usage: 75-100g
AU$359.95
Earn 3600 points with this purchase
AU$229.00
Was AU$299.95
Saving AU$70.95


Skimz MONZTER External Hang On Protein Skimmer SH2
Suitable up to 200 litres
Copyright (c) 2019 The Aquarium Shop All rights reserved.