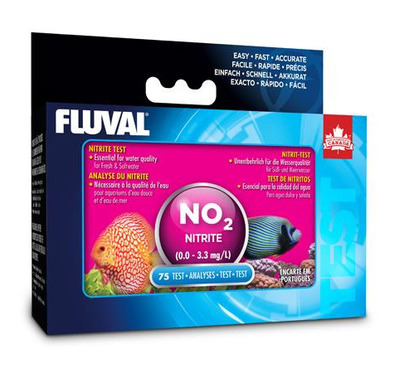 Item # FLS52
Description:
Complete kit for testing Nitrite *** ON SPECIAL EXPIRY 11/2021 ***
Features
Nitrite develops when beneficial bacteria break down ammonia. This becomes extremely toxic to fish when high levels of nitrite persist in the aquarium for more than a week. Test weekly.
Test Kit includes: 1 x NO2/NO3 (17 ml); 1 x NO2/NO3 (10ml) 1 x Pipette; 1 x Glass test tube; Instruction Booklet
AU$10.95 (Was AU$19.95 you save AU$9.00)
Copyright (c) 2021 The Aquarium Shop All rights reserved.