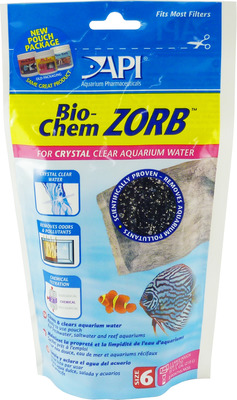 Item # BE1
Description:
Treats 210 litres of aquarium water (#108A)
Manufacturer:
Mars Fishcare
Features
For crystal clear aquarium water
Removes odours and pollutants
Chemical filtration
Cleans and clears aquarium water
Ready to use pouch
For freshwater, saltwater and reef aquariums
Replace every 2 months or sooner if aquarium is heavily stocked and/or colours or odours are detected.
Scientifically proven to remove organic aquarium pollutants, includings: colours, odours, heavy metals and toxic gases which cloud water and degrade water quality.
Poor water quality can suppress a fish's immune system, leading to disease outbreaks in the aquarium.
Does not remove trace elements from saltwater aquariums.
The research grade resin-carbon blend in Bio-Chem Zorb removes compounds that carbon alone cannot remove.
AU$35.80
Copyright (c) 2022 The Aquarium Shop All rights reserved.