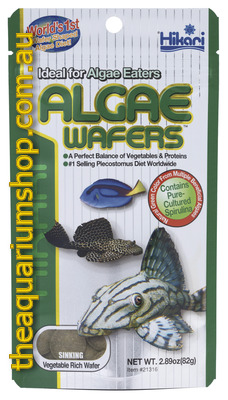 Item # KH21316
Manufacturer:
Hikari
Features
Hikari Algae Wafers.
Great for Plecostomus and Algae eaters.
The rich and finest diets for algae eaters.
Rich in vegetable matter.
Offers complete and balanced nutrition for superior growth and improved health.
Contains higher levels of spirulina and vegetable matter Plecostomus and other Algae eaters prefer.
The uniquely shaped disc won't dissolve readily or cloud aquarium water.
The "original algae wafer"-Easy and convenient to use.
Rich in necessary vitamins and nutrients,including stabilized vitamin C to reduce stress and stress related disease.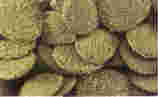 AU$14.15
Earn 142 points with this purchase
AU$8.70
Was AU$9.40
Saving AU$0.70


Hikari Algae Wafer Fish Food 40g
AU$32.95
Was AU$36.40
Saving AU$3.45


Hikari Algae Wafer Fish Food 250g
Copyright (c) 2020 The Aquarium Shop All rights reserved.