Fish Food /
Hikari Cichlid Staple Fish Food Mini Pellet 250g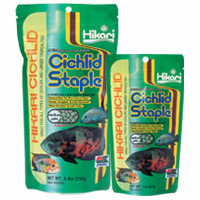 Item # KH03228
Description:
3mm floating pellet
Manufacturer:
Hikari
Features
Cichlid Staple is specially designed as an economical daily food for fish of the Cichlid family.
This floating pellet-type food can be used for almost all Cichlids and many other types of tropical fish, as well as Goldfish and Koi.
Never clouds the water.

AU$11.35 (Was AU$12.60 you save AU$1.25)
Earn 114 points with this purchase
Copyright (c) 2019 The Aquarium Shop All rights reserved.