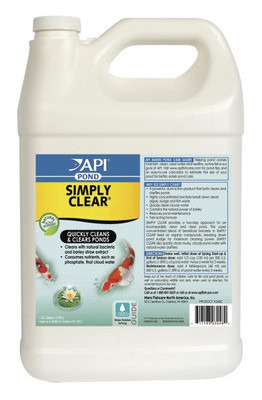 Item # APH257
Description:
Fast acting bacterial pond clarifier
Manufacturer:
Mars Fishcare
Features
A bacterial based pond clarifier that quickly clears murky, cloudy water and keeps it clean and clear through natural bacterial action. This triple action formula acts fast - clears pond water and breaks down sludge and offers a long term solution to un-clear pond water.
Treats up to 120,000 Litres
AU$189.95 (Was AU$199.95 you save AU$10.00)
Copyright (c) 2022 The Aquarium Shop All rights reserved.