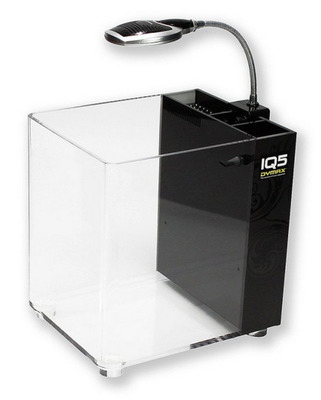 Item # DM007
Description:
Ready-made Desktop Fishtank Set
Manufacturer:
Dymax
Features
13 Litre acrylic aquarium perfect for compact spaces
Made from durable and ultra-clear 1/4" acrylic that is stronger and safer than glass and has no sharp edges
Suitable as a nano planted aquarium, for shrimps or as a betta tank
Comes complete with integrated lighting and filtration
Dimensions: 270mm L x 220mm W x 280mm H
Filtration
The filtration system is hidden behind a black acrylic false wall, using overflow to keep the aquarium surface free of oily buildup
5 layers of filtration include a trickle tray for better aeration, mechanical sponge to filter bigger particles, active carbon to remove odour and colouration, bio ceramic ball and bio sponge to increase cultivation of biological bacteria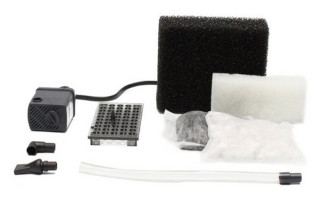 IQ Pump
The IQ pump comes with a flow rate control allowing user control for different applications of the IQ aquarium. Lower mode recommended for a planted aquarium, medium mode for tropical fishkeeping and higher mode for marine use.
Lighting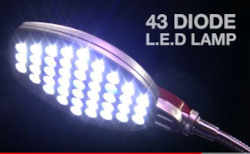 Smart touch LED
Dimmable LED lighting
Micro processor base to control brightness of blue and white light
Flexible swing arm action enables it to swing away easily during aquarium maintenance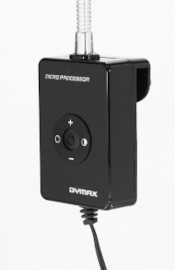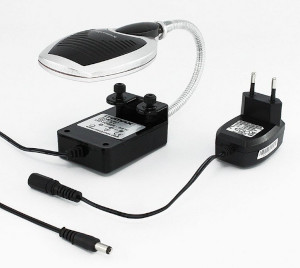 Combining innovation and creativity, the new Dymax IQ5 mini acrylic aquarium comes in 3 attractive colours.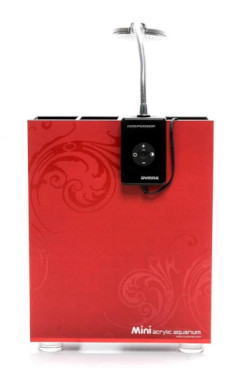 AU$215.00
Copyright (c) 2021 The Aquarium Shop All rights reserved.