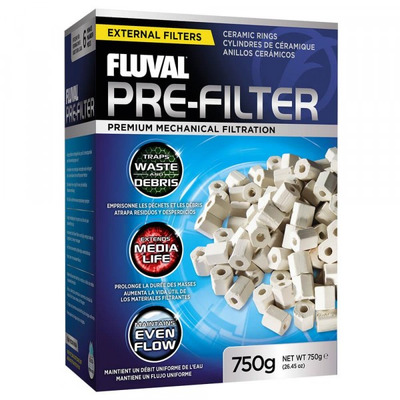 Item # FA18
Description:
(A1470)
Manufacturer:
Hagen
Features
Fluval Pre-Filter is suitable for all Fluval Canisters and also ideal for other brands of canister filters.
Inert Mechanical Filtration.
Ideally suited to capture solids.
Prevents Filter Clogs.
Fluval Pre-Filter media provides the needed mechanical filtration required to remove larger size debris from aquarium water without clogging and interfering with the filters operation.
Fluval Pre-Filter media consist of chemical inert ceramic,suitable for both fresh and marine aquariums.
The hollows create eddies and channel the water,capturing large particles and allowing fine debris to be absorbed in the following filtration stages.
This promotes longer filter media life.
AU$14.15
Earn 141 points with this purchase
Copyright (c) 2020 The Aquarium Shop All rights reserved.