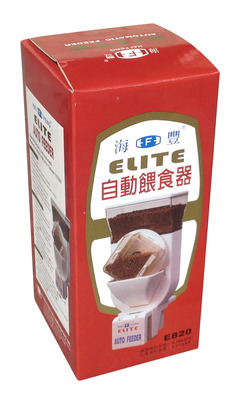 Item # AM47
Description:
Large Capacity Fish Food Feeder
Features
Feeds from 1 to 2 times a day.
Slow turning of feeding chamber makes it run quietly.
Ideal for vacations and busy schedules
Dispenses pellets only from 0.5-2.5mm
Quiet and Easy to use
Humidity reduction with special pipe design
Battery operated (1 x AA battery NOT included)
Dimensions: 11.5x12x24.5cm (w x d x h including fittings)
AU$66.65
Earn 666 points with this purchase
Copyright (c) 2020 The Aquarium Shop All rights reserved.