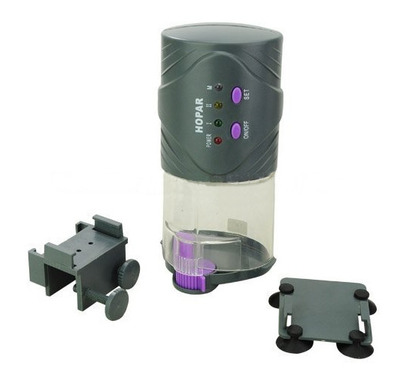 Item # H-9000
Description:
Large feeding capacity up to 30 days (Aquarium only)
Features
Adjustable food outlet suitable for dry flake, pellets or tablet foods.
Large food capacity sufficient for approximately 30 days. 
Digital control with LED indicators.
Power:  2 x AA batteries (NOT included)
Easy to program feeding once or twice per day.
Manual feeding also possible.
Free standing with suction cup bracket or rim mounted with bracket also supplied.
Detailed instructions included.
Size: 15.5cm long x 7.5cm wide x 9cm high.
Clamp size: up to 2.3cm width edge.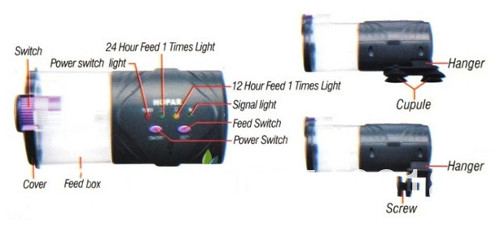 AU$41.50
Earn 415 points with this purchase
Copyright (c) 2019 The Aquarium Shop All rights reserved.